Scott Musselman
Professional detailer at Bobilya for 26 Years.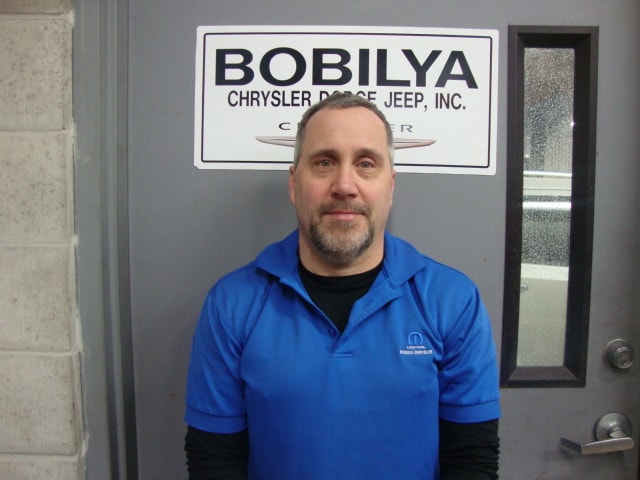 Show your car or a loved one you care with a professional detail today. Call Bobilya

**DETAIL GIFT CERTIFICATES AVAILABLE**

   Vehicle pick-up/drop-off available


Here at Bobilya we offer detailing packages from quick washes to full 8 hour details. Drive through car washes just don't clean like a good old fashion hand wash. We can get your car looking better and sharper then you could ever imagine. We are equipped with top of the line detail equipment and materials.  You will be amazed how a full detail will restore the original appearance of you car.
   Detail   Packages
*Exterior Wash  1/2 hour    $20.00
(exterior wash/dry +  clean windows)
*Customer Wash 1 hour  $35.00
(exterior wash/dry + clean windows + interior vacuum)
*Full Detail  6-8 hours   $225-$250
(clean interior + clean exterior + hand wax + buff scratches)
 


EVERY 4TH OIL CHANGE IS FREE!

BOBILYA CHRYSLER DODGE JEEP RAM